When I was a kid, I remember seeing cans of Hominy in the grocery store.
The fact that it looked like alien bloated corn that had been exposed to gamma rays and gotten very sick (oh wait, that's huitlacoche) didn't do much for my desire to ever try it.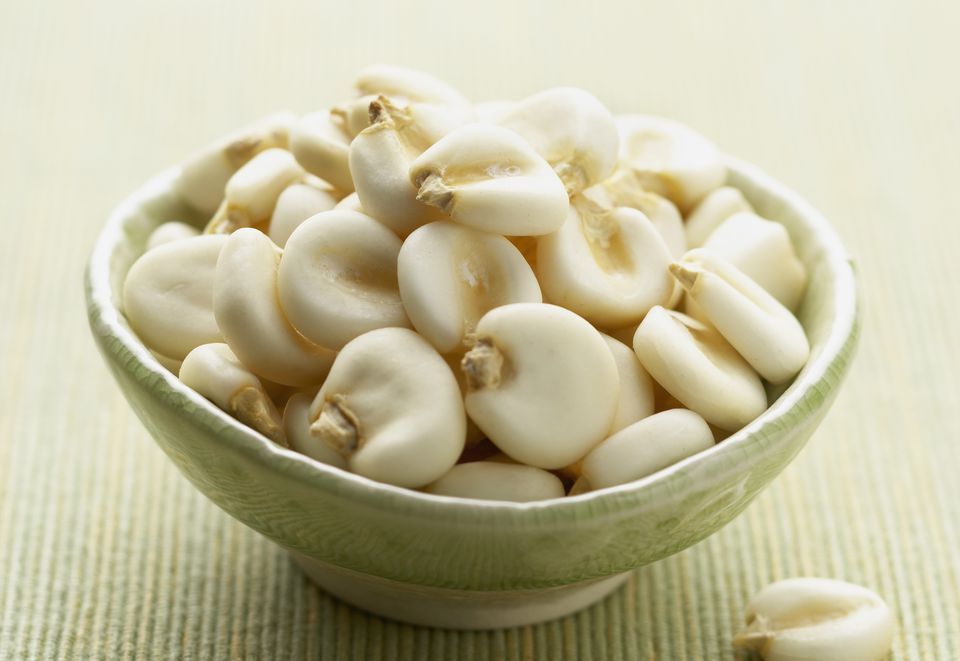 I became more aware of its presence because I worked at  the Daitch Shopwell on 1st Avenue between 57th and 58th Streets in New York, and had to price cans with these stamps and purple ink:
But time heals all things… or at the very least tends to change things, particularly one's tastes. You can visit my Banquet from Hell, and see why I was awarded the honorary title of "Grand High Culinary Inquisitor" by Howard Tayler, author of Schlock Mercenary.
I am passionately fond of Menudo, a wonderful, hearty Mexican dish which includes both tripe and hominy, and later fell deeply in love with grits, a porridge made with ground hominy and very popular in the south. Again, I had heard of this as a kid and had no desire to try it because it sounded like eating finely crushed gravel. Fool that I was.
Grits is related to the Austrian Grieß, although the latter is made with semolina and makes wonderful dumplings. Nothing is more warming and comforting on a cold morning than a steaming bowl of buttery, peppered grits:
You'll notice that I use the singular when describing grits, and that's because it's not plural. Grits is singular, and grits is wonderful.
For authentic confirmation of this fact, I turn to a lovely oral essay by Kathryn Tucker Windham,¹ an American storyteller, author, photographer, folklorist, and journalist:
I never remember sitting down to breakfast in my childhood home in Thomasville without having grits. And it wasn't the instant kind, either. My mother, before we went to bed at night, would put the grits on to soak, put the grits in the top of a double boiler, let the grits soak overnight, so it would be ready to cook in the morning. And oh, I guess it tasted… I was just accustomed to good grits.

And I will now stop a minute to carry on my campaign for trying to convince people that grits is a singular noun: you say "the grits is good, the grits is hot." Just because it ends in an "s" doesn't make it plural; it's in the same category with "news" and "measles." So bear that in mind.

But… on special occasions, sometimes for supper we'd have grits again. Cheese grits, sharp cheddar cheese, grated and stirred up and hot grits. Aah, it was marvelous. And if my brother had gone hunting and had come back with quail or dove we'd have grits with the dove and quail. There's just no finer eating in the world than that on a cold weather's day. And the baked sweet potatoes that were always better in the winter time. Just slathered with butter and baked until they were soft, and almost mushy inside. Slit 'em open and put butter that we got down at little Miz Anderson's, bought butter from her, she had a good cow that had rich milk and wonderful butter.

And the soup that my mother used to make, vegetable soup, I've never had any as good as she made, and I don't know how… I'm sure she didn't have a recipe, she just used what was available – but sustaining, comfortable winter food and somebody would have a hog-killin' and we'd get some of that fresh meat, the ribs and he pork chops, and the… oh, it was all so good, and that was … the hogs were killed only in the wintertime on a very cold day, and they were a treat to have, and I always looked forward to them. But it was the grits, that stuck to your ribs and was sustaining, comfort food. And if you want it really comforting, add cheddar cheese, sharp, and stir it up, and eat, and enjoy.
I heard this piece on NPR years ago, and you can still listen to it at WLRH in Huntsville. Add that beautiful, mellow southern accent and you can feel her joy in the memories of her childhood, and the rich goodness of the foods she relished… including grits.
Which is divine.
The Old Wolf has spoken.
---
¹ Many of Windham's works, including audiobooks, are available over at Amazon.
---